PACESETTER PUTS YOUR TAX PRACTICE
AT YOUR CLIENTS' FINGERTIPS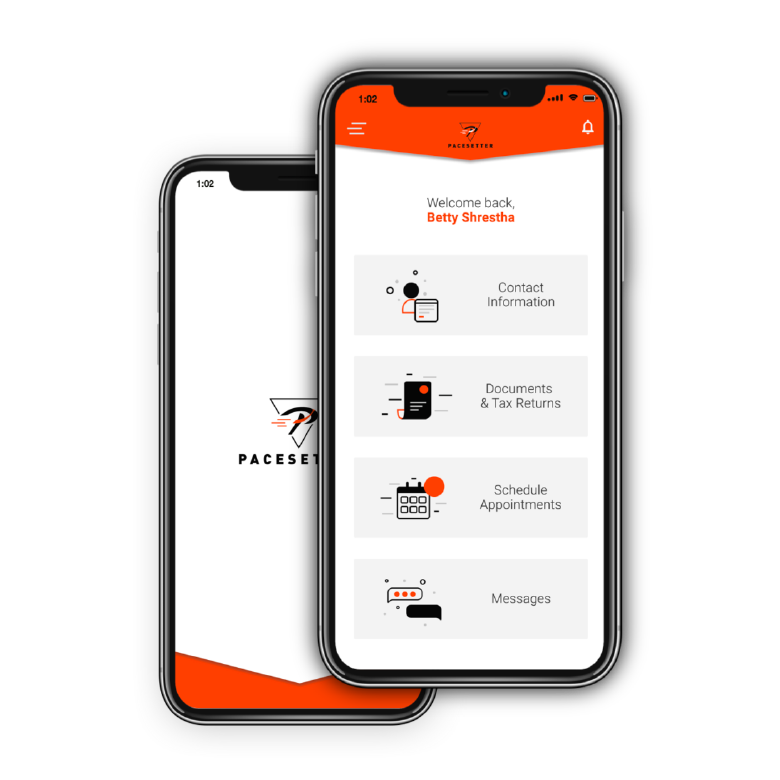 Serve your clients
anywhere, anytime!
No more fielding phone calls, going back and forth on appointment times, chasing down clients for missing information or sending polite payment reminders.
Pacesetter puts your practice at your clients' fingertips. Clients can upload their tax documents, schedule appointments, ask questions and pay invoices–all from within our white-labeled app.
Works with your existing tax software
Ready to streamline, simplify
and super-charge your tax prep practice?

Replace all those tools that don't talk to each other
Say goodbye to juggling multiple tools that won't integrate and the frustration of having client records scattered among various systems. Pacesetter eliminates the need for separate solutions to handle project management, invoicing and appointment-setting. We're your single source of truth for practice management.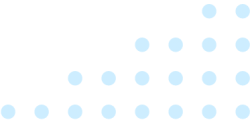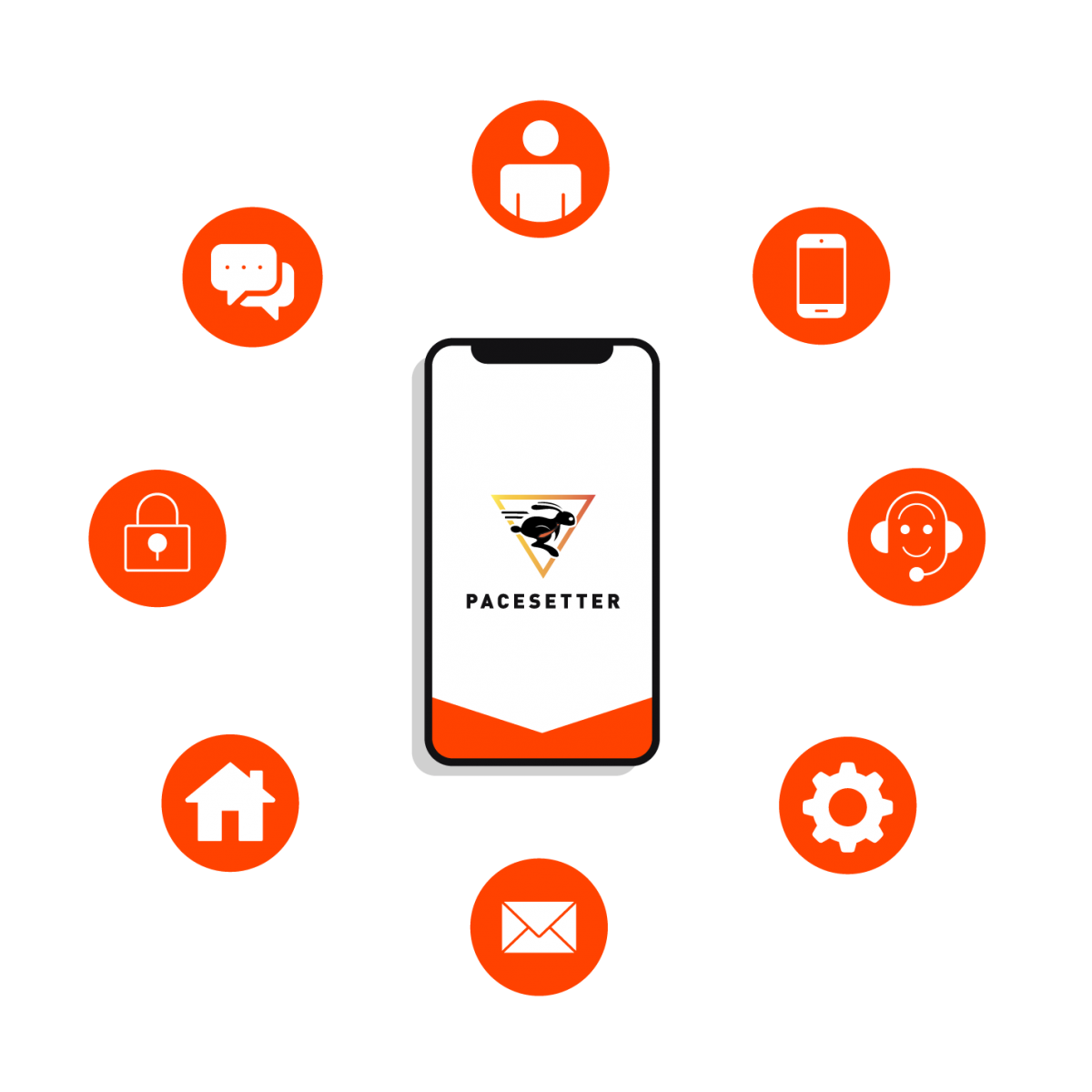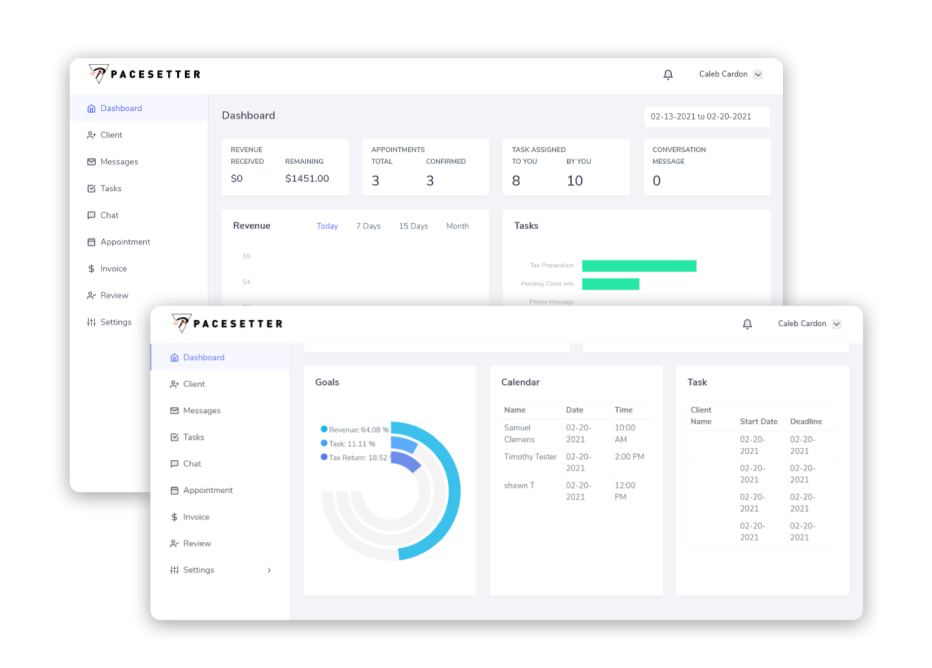 Run a more organized, efficient and profitable practice
Track revenue, goals, tasks and client conversations within our at-a-glance dashboard. Get a bird's eye view of your client database by stage of file completion to address bottlenecks in real-time. Assign and route tasks to your team to allocate labor resources with maximum efficiency. We help you optimize how you operate to handle more clients more effectively and with greater velocity.